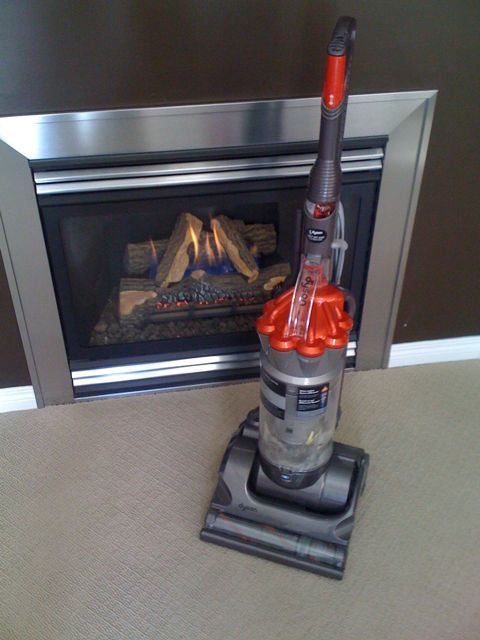 Last week I picked up the Dyson DC17 "Full Kit" from Costco.  We just got a new black lab, that doesn't quite go with our cream colored carpets.  The Dyson is a bit of a cult object, with everyone I know who has one telling me that it is totally life altering.
I did a bit of a test, I ran my Dirt Devil across the house first and then did the Dyson afterwards. I ended up getting the Dyson after I had a hard time finding new bags for the Dirt Devil, so it was nearly full.
The Dyson was totally amazing for it's suction. The wand that comes with it was really useful, it was great to be able to convert it so quickly to pull dust out of the corners or in cracks I couldn't reach with the main unit.
There is a lot of visual appeal of being able to see the dirt in the Dyson. For all I know the Dirt Devil might have had as much dirt inside the bag, but it's not on display like it is in the Dyson.  I emptied the canister out twice on the first run through our house, it was pretty gross.
The 'Full Kit' is the little power head that attaches to the end (I think it's the same one that comes with the car kit) and a few extra attachments for getting into crevices. The power head part is a must have for stairs. I found it was easier to attach it directly to the hose, but it also works fine at the end of the wand.
Overall, I love the Dyson, it's suction is huge, and the design is of course very chique and makes me feel like I'm in the 'club' now.